Productivity is a Challenge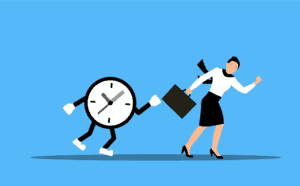 The Current Reality
It is actually an understatement to declare that productivity is a challenge. There are huge work backlogs due to COVID, climate disasters, an economy that stumps the experts, and now the threat of monkeypox. Staffing shortages abound. So do stockpiles of undistributed goods that don't reach the customers who need them.
The Expectations Remain High
Yet people are supposed to show up for work, maintain a high level of productivity and performance excellence, deal with several disgruntled employees, co-workers, and confused new recruits, and take care of their families once they arrive home.
How Do You Deal with All of These Things?
Nearly everyone feels the pressure that has become a part of life. So how do you stay upbeat or positive? Some people are masters at this craft, but most are not. They are ordinary human beings subjected to extraordinary burdens.
Take This Quiz to See How You Rate.
Have you ever wondered how you rate in terms of remaining happy, well-rounded, and productive? Well, that's why I designed this quiz, which I encourage you to take. It only takes five minutes to complete, and here is the link to click on:
If that is your gift, let me know in the comments below how you manage priorities and simultaneously keep an upbeat attitude.